Flea Doctor - Pet Flea Remover Comb
(4.9/5) - Based on 1,193 Reviews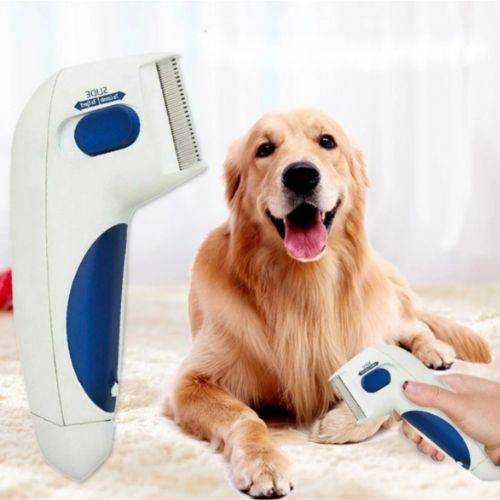 No Chemicals or Toxins: Easy On Your Pet's Skin

Instant Results: You See Dead Fleas Instantly


Cost Effective: Better Than Expensive Shampoos & Pills
"After trying several expensive shampoos and medicines (and giving my dog a nasty rash from one of them), this is by far the BEST way to get rid of his fleas!"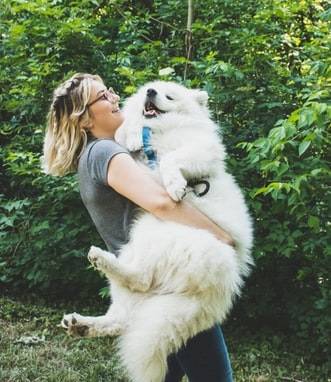 Equip yourself with the ultimate tool against Fleas and Itching. Flea Doctor uses advanced Comfort-Charge technology to find, kill, and remove fleas—and their eggs—from your pet's coat. Our unique technology uses an electric charge that is safe and comfortable for your furry loved ones.
Flea Doctor effectively kills and removes fleas from cats and dogs of nearly all breeds, ages, and coat lengths.
Try it at your home for 7 days and if you do not like it, return it for your money back. No Questions Asked!
Available Online Only. Cash on Delivery Available!




FREQUENTLY ASKED QUESTIONS
How does the Flea Doctor Electric Comb work?
When you comb your pet's hair with Flea Doctor, any fleas hiding at the root of the hair are uprooted by the comb, following which they receive an electric shock that instantly kills them. Once they are dead, they are stuck to the comb. Then, you simply use the button on the comb to discard all the Fleas in the dustbin. That's it!
Can Flea Doctor harm my pet?
The current voltage in the comb is high enough to kill any flea on contact, but not so high for your pet to feel anything. All your pet will feel would be a good and pleasurable combing and brushing of their hair!
How often should I use Flea Doctor?
To make sure that you kill all the Fleas as well as eggs, we recommend using the Flea Doctor comb twice a week for at least 4 weeks to make sure you have killed all the existing Fleas as well as any Fleas that may have hatched from the existing eggs.
From Flea-Ridden To Flea-Free
Deep-Root Action For Efficient Flea Removal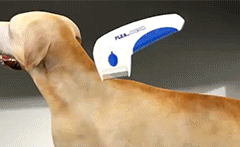 Choose your bundle & save big on your order now!