Fur Ninja Pet Hair & Lint Remover
(4.9/5) - Based on 2,351Reviews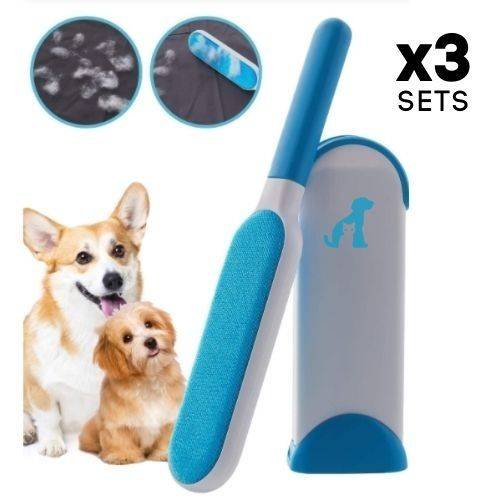 No Refills or Batteries: Fur Ninja Cleans Itself

Clean Up In Seconds: Self Cleaning Base - Dip & Clean Design


Cost Effective & Eco-Friendly: Fur Ninja Lasts For Years!
"It works on everything...couches, blankets, dog bed, clothes, and more. I am amazed how much hair it gets and how easy it is to clean!"
Equip yourself with the ultimate tool against stubborn pet fur. This double-sided fur removal brush makes easy work of fur, dander, hair, lint, and fluff that mess up your carpets, clothes, car seats, sofas, bed, pillow, linens and hair accessories.
Just a few swipes of the brush scoops up pet fur without damaging the target surface. Once the brush is full of fur, just dip it into the self-cleaning base a few times, and it will be ready to use. No need for scrubbing or rinsing with water.
Try it at your home for 7 days and if you do not like it, return it for your money back. No Questions Asked!
Available Online Only. Cash on Delivery Available!




FREQUENTLY ASKED QUESTIONS
How does the Hair Remover work? Does it really clean itself?
Once you swipe the brush on a surface and the hair attaches to it, simply dip the brush into the self-cleaning base. The base will take off all the fur and lint from the brush, and your brush will be as clean as new. Once the base starts to fill up, the hair will deposit at its end, which you can open up to throw the collected hair and lint away. Easy!
Can Fur Ninja Hair Remover be used on my clothes?
Our hair remover is perfect for all types of clothes, including carpets, car seats, sofas, bed, pillow, linens, curtains and anything where the fur might stick!
Can I use the brush to remove lint from blankets and clothes?
While our primary motive is to help you get rid of your furry friends hair, our hair remover works excellently to remove lint from all types of clothes and surfaces. Two Problems, One Solution!
Is the Hair Remover effective on furniture?
Our customers have testified to the fact that our hair remover will get fur off anysurface, and that includes your expensive and delicate furniture!
Can I use it directly on my Dog or Cat?
Fur Ninja is meant to remove hair that has already been shed by your pet, and not directly from the pet's coat!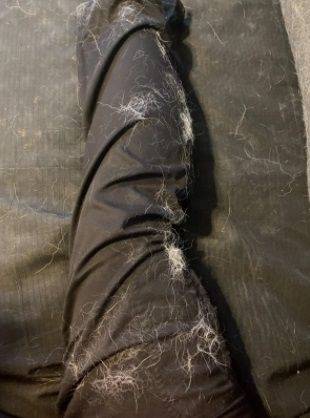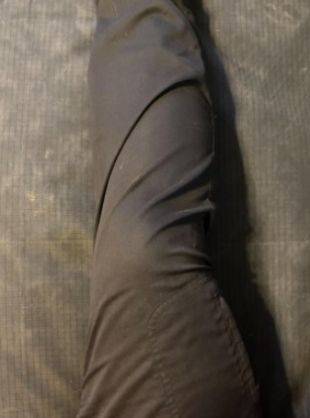 Choose your bundle & save big on your order now!